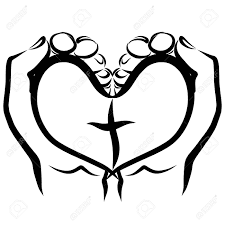 Department of California Chaplain

****Reminder All Auxiliaries that have members that have passed please keep sending in the information, we are in the process of making the memorial book and do not want anyone missing. ******

Announcements/Need For Cards

District 1 Suzie Bailey Son passed away 4/09/2023

Cards sent to:

Suzie Bailey

5572 Blueridge Street

San Diego, CA 92139




District 1 President Sheila Snyder Husband passed away.

Cards sent to

Sheila Snyder

P.O. Box 1045

El Cajon, CA 92022

Just a quick note to advise that my husband of 36 years, "Dave" Snyder passed away on Tues. 4/4 due to major health issues.

funeral is scheduled:

Tues. 4/18

1230pm

Miramar National Cemetery

All auxiliary and VFW members are invited to attend for the internment.

The funeral will include VFW/ Auxiliary and the San Diego Police Department.

I sincerely appreciate all who would care to respect hubby, US Navy veteran, Vietnam war, FMF, San Diego Police Officer (1969-1993) etc.

SDPD Honor Guard will be there as well.




December

Sympathy cards:

NY Department Chaplain Justine Robles Father passed

111 S. 3rd Street

Apt. 1C

Brooklyn, NY 11249-5570

Auxiliary 2814 Life Member Patricia Bray Passed away

Cards to family

P.O. Box 487

Shannon CA 93461

Past District Commander D-1 Bob Parks Wife Passed

Bob Parks & Family

10610 Rancho Carmel Dr.

San Diego, CA 92128




Get well / Thinking of you Cards

Past National President Patricia Jankowski

3151 NW 44th Avenue, Lot 117

Ocala, FL 34482-7828

Commander John & Wife Delores Lewis, D-1

His Mother is Very Ill

539 North Cuyamaca Street

El Cajon, CA 92020




Past Dept President Mary Bellon

C/O Castle Manor Rehabilitation Center

541 South V Street

National City, Ca 91050

Aux 7420 Veronica Carrillo D-1

443- 27Th Street

San Diego Ca 92103

Aux 1513 Carrie Foster D-1

1558 Trellis Lane

Escondido, CA 92026

Aux 3788 Shirley Shaw D-1

660 Convoy Ct.

San Diego, CA 92117-

Commander John & Wife Delores Lewis, D-1

His Mother is Very Ill

539 North Cuyamaca Street

El Cajon, CA 92020

Aux 1513 Loretta Cook D-1 Passed away

13242 Salmon River Road

Unit 203

San Diego, CA 92129

Thinking of you / Get Well

Past Dept President Mary Bellon D-1

Fell and in Rehab Facility

Cards to home

4099 Mariesta Street

San Diego CA 82111

Past Department President Debby Jacobs D-5

Recovering from surgery

Cards to Home:

15970 Lindero Street




Past Dept. President Reta Butler D-1 has been sick these past few months,

35592 N. Chambers Rd

Queen Creek, AZ 85142

District 4 Commander Joe Harris has had a stroke

1105 W. 125th Street

Los Angles, Ca 90044

Cards are welcome, Contact me for phone number or look in your Roster.

Jan Monday

Had Surgery 10/13 is now home

No Visitors please cards are welcome

117 Millbrook Circle

Sacramento, CA 95828-4738

Past Commander Bob Parks D-1

Wife's Mother is ill

10610 Rancho Carmel Dr.

San Diego, CA 92128




Alicia Ketcham D-1

Had Knee Surgery

14062 Mazatlan Way

Poway, CA 92064







Amber Collins Past President / Terrible Car accident

Auxiliary 5689

P.O. Box 363

McArthur, CA 96056




* Rhonda Montgomery

Past District President D-13

4812 Brookstone Ave,

Stockton, CA 95206

*Christine Gonzalez – Having surgery * PDP Ellie Mello Sickness

Aux President 2967 Aux 2111

327 Island Ave 1070 los Pino Ct.

Wilmington, CA 90744 Chula Vista, Ca 91910

*Yolanda Cannon * Suzie Dooley Bailey Accident, Broken back

District 4 Chaplain Aux 11387 D-1

2024 N. Parmeles Avenue % Paradise Valley Hospital 2575 East 8th street

Compton, CA 90222 National City, CA 91950







July 2022
Thinking of you:
Julie Vaught Department Treasurer, Family health
9136 Elk Grove Blvd Suite 101
Elk Grove, CA 95624
We received notification from National Headquarters dated July 2, 2022 that National Conductress Lois Callahan fell and broke her arm in 2 places. It has been reported that Lois is recovering nicely. Please contact your District President or the Department Secretary if you would like the address to send a card.
With Sympathy and Condolences...
Loretta Cook D-1
Passed 11/16/22
Service 11/19/22 Carmel Mountain Christian Church
12799 Rancho Penasquitos Blvd
San Diego CA 92129
Past National President Sandy Germany 2005-2006
The Family of Sandy Germany
13230 Alabama Street
Sister Arlene Martinez Passed away
Cards to Family
Joan Johnson
2314 Via Puerta
#F
Laguna Woods, CA 92637
Patricia Vilas D-5
Passed away In September Cards to Sister
Deborah Major
2012 Rollingwood Road
Catonsville, MD 21228
Past Department Commander Howie Hagen has Passed October 4th 2022 .
Viewing and Services will be at:
Funeraria Del Angel
1640 North Avalon Blvd.
Wilmington, CA 90744
Viewing: Wednesday Oct 12th, 5pm - 9pm
Services: Thursday Oct 13th,10am
Internment at Green Hills
27501 South Western Ave,
Rancho Palos Verdes, CA 90275
Beth Flinn Past District President D-1 Lost her Brother.
1951 47th St.
Space 167
San Diego CA 92102
September 5 2022,
Rhonda Montgomery
Past District President D-13 Passed away
Robert Montgomery
4812 Brookstone Ave,
Stockton, CA 95206
It is with great sadness to report the passing of Past National President Glenneta Vogelsang on June 26, 2022. Please keep her family in your prayers. Auxiliaries shall drape their Charters for a period of 30 days.